5 Model Senna GTR LM Dicipta Sebagai Penghormatan Kemenangan Tahun 1995 Le Mans
24 Jam Le Mans ke-88 adalah acara tahunan yang ke lapan puluh lapan. Perlumbaan daya tahan kenderaan yang diadakan di Circuit de la Sarthe, Le Mans, Perancis. Acara ini yang baharu saja dianjurkan oleh Automobile Club de l'Ouest, 19-20 September 2020 merupakan pusingan akhir Kejuaraan Dunia FIA 2019-20 FIA.
Walaupun McLaren Automotive tidak mempunyai kereta dalam perlumbaan tersebut, mereka mengambil kesempatan ini untuk mendedahkan sesuatu yang berkaitan dengan Le Mans. Unit Operasi Khas McLaren mereka telah menghasilkan 5 kereta Senna GTR LM khas untuk menghormati tahun mereka menguasai Le Mans 24 Jam dengan GTR McLaren F1. Tahun itu adalah 1995, dan ya 25 tahun telah berlalu sejak itu dan McLaren tidak berada dalam kedudukan yang sama.

5 kereta yang sudah dipesan pelanggan ini memberi penghormatan kepada 5 kereta yang melintasi garisan di kedudukan 1, 3, 5 dan 13 pada tahun 1995 ketika McLaren pertama kali bertanding di Le Mans.
Ini adalah salah satu prestasi paling luar biasa dalam sejarah sukan permotoran. Inilah 5 kereta MSO dan apa yang mereka wakili menurut siaran akhbar. Perlu diingat, setiap lencana ini mengambil masa sekurang-kurangnya 800 jam untuk dilukis dengan tangan dan izin khas harus dipinta dari penaja tertentu untuk mencipta semula logo dan tanda dagangan.
Kenyataan Media
McLaren Senna GTR LM 825/1
An homage to McLaren F1/01R, often referenced as 'The Ueno Clinic car' and the outright winner of the 24 Hours of Le Mans in 1995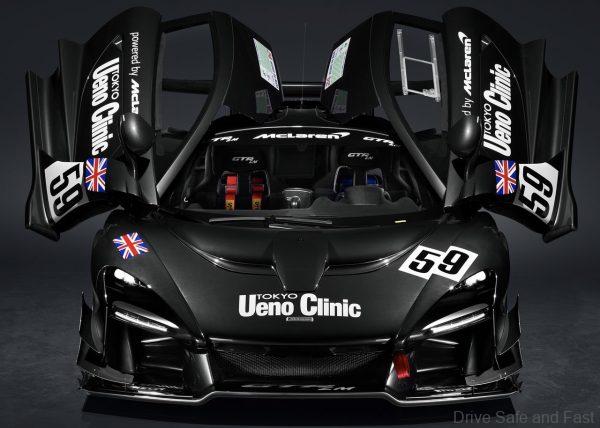 The car bearing race number 59 was driven in 1995 by two-time Le Mans winner Yannick Dalmas, Japanese veteran Masanori Sekiya and former Formula One driver, JJ Lehto.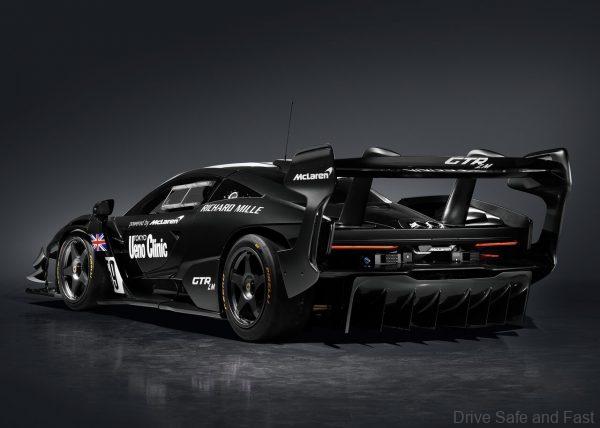 The race was one of the wettest in Le Mans' history, which played into the hands of the bulletproof reliability of the McLaren F1 and also the skills of the drivers – especially Lehto, who was so quick in the wet his team tried to persuade him to slow down.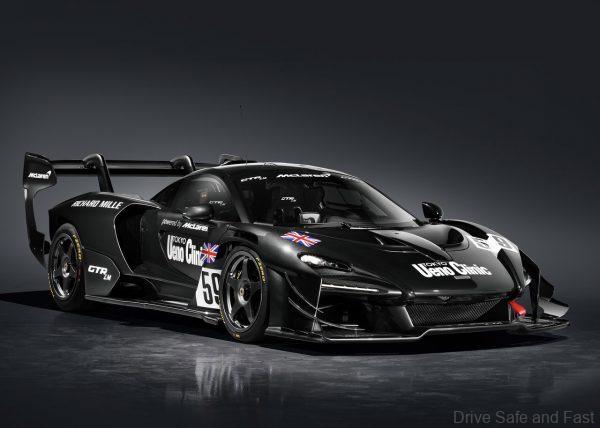 The charcoal grey livery branded with the name of Japanese sponsor Ueno Clinic was not widely recognised at the time but has since passed into legend. The MSO team has faithfully recreated it on the McLaren Senna GTR LM, precisely matching the colour by mixing a new tone dubbed 'Ueno Grey' – a fitting tribute to achievements of the car, and of course its three drivers.
This car has been very authentically reproduced from the original race-winning F1 GTR, echoing every last detail right down to recreating car 59's unique driving lamps, which have been specially commissioned by the GTR LM's owner*.
The OZ Racing wheels are finished in matching grey, completing the menacing look that still sends shivers down the spine of race fans 25 years after the chequered flag fell.
McLaren Senna GTR LM 825/6
An homage to McLaren F1/06R, often referenced as 'The Harrods car'.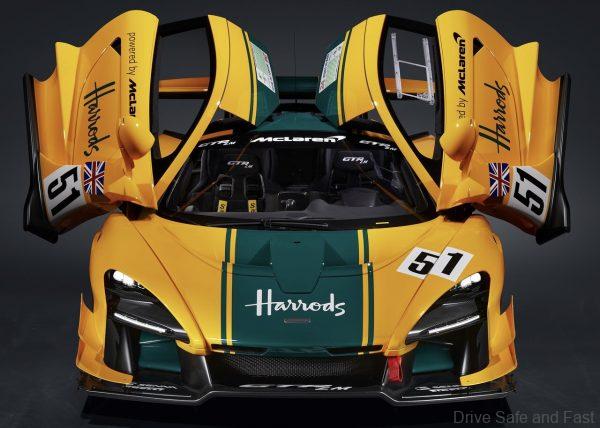 Car number 51, driven by an all-British line up of Andy Wallace, Derek Bell and Justin Bell, might well have won had it not suffered a transmission glitch two hours from the flag that saw Wallace have to nurse the car home in third place.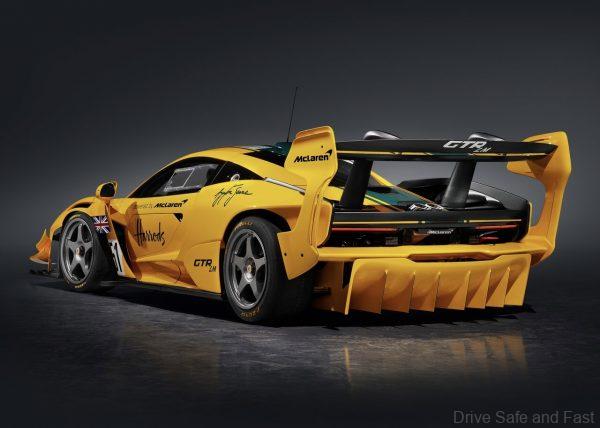 The car's famous yellow livery with bold green stripe bore the name of iconic London department store, Harrods – and that prestigious relationship has been reunited for the GTR LM. While the colours have been worn again by a McLaren since the 1995 race – a McLaren P1™ GTR was finished in the livery in 2015 – this is the first time that the famous Harrods logo has been seen on a McLaren for 25 years.
The MSO paint team used a vivid colour called Solar Yellow for the body of the car, and that distinctive wide stripe is applied in Heritage Green, shadowed by a matching green pinstripe and green detailing within the front aero diffuser.
McLaren Senna GTR LM 825/2
An homage to McLaren F1/02R, often referenced as 'The Gulf car'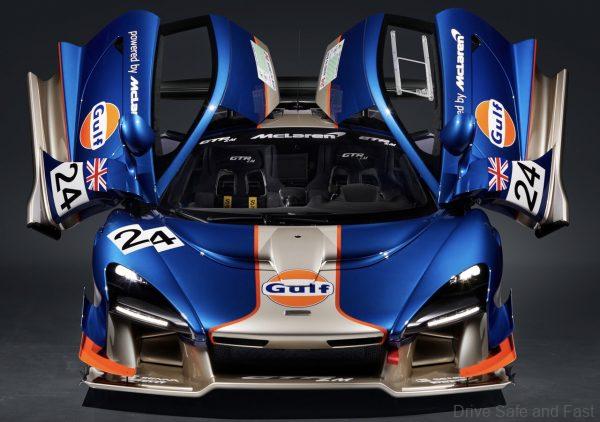 Brazilian Maurizio Sandro Sala joined Brits Mark Blundell and Ray Bellm behind the wheel of the McLaren F1 GTR for 291 rain-lashed laps of La Sarthe in 1995, eventually finishing in fourth place.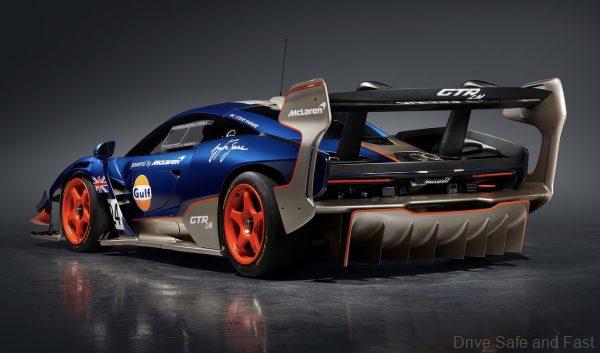 Car number 24 had arguably the most iconic livery of any of the cars. The Gulf Racing blue, perfectly reimagined here by MSO as Gulf 95 Blue, fits the McLaren Senna GTR LM seamlessly. Its 'Gulf 95 Orange' pinstripe traces the rear diffuser and the imposing shape of the rear wing's LMP1-style endplates, tracks along the lower sill and unites at the front with vivid orange blades on the front splitter.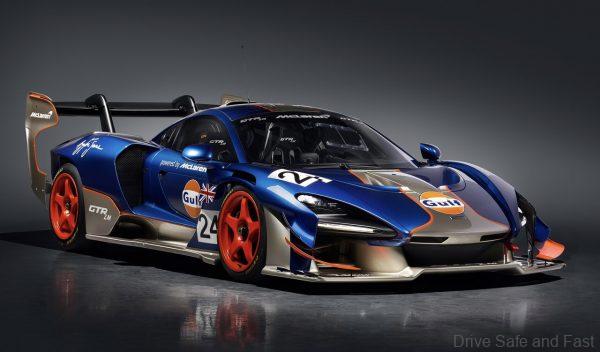 The OZ Racing wheels conform to the theme, being finished in equally vivid orange, while the lower sills and roof stripe are painted in Gulf 95 Silver. The actual Gulf Oil logo appears on the bonnet and doors, and a finishing touch is provided by Ayrton Senna's signature boldly recreated on the rear quarter of the bodywork.
McLaren Senna GTR LM 825/7
An homage to McLaren F1/07R, often referenced as 'The Jacadi car'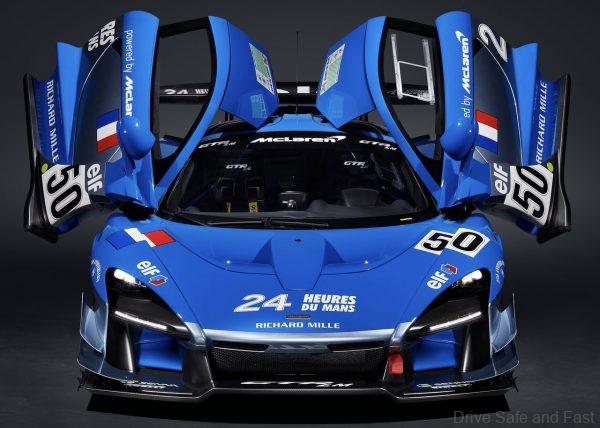 Car number 50 was run by French-based customer team Giroix Racing. Two French drivers – Fabien Giroix and Olivier Grouillard – joined Swiss pilot Jean-Denis Deletraz to bring the car home in fifth place, just a lap down on the Gulf car.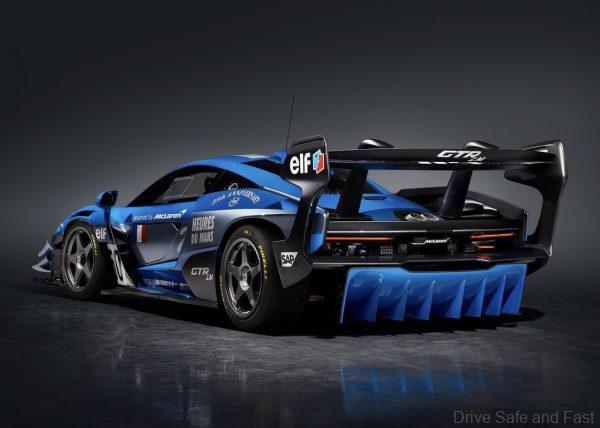 The unmistakeable royal blue livery was proudly French-themed and has been preserved by the McLaren Senna GTR LM's new owner by the specification of a startlingly bright colour called Le Mans Blue for the body of the car. It looks particularly stunning on the GTR LM's massive rear diffuser.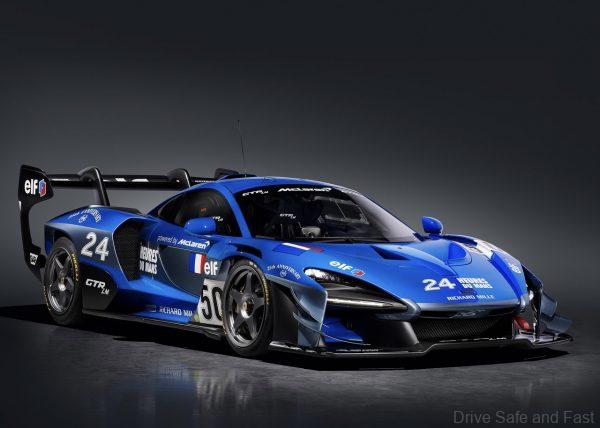 That blue is complemented by a blue metallic called 'Polaris', and further offset by the use of authentic Elf logos belonging to the French oil company which sponsored the 1995 race car. The car is the only one of the five to wear the French Tricolour flag.
McLaren Senna GTR LM 825/5
An homage to McLaren F1/05R, often referenced as 'The Cesar car'
Displaying the most intricate livery design of all the McLaren F1 GTRs that raced in 1995, car number 42 finished 13th position, completing the McLaren roll of honour of finishers.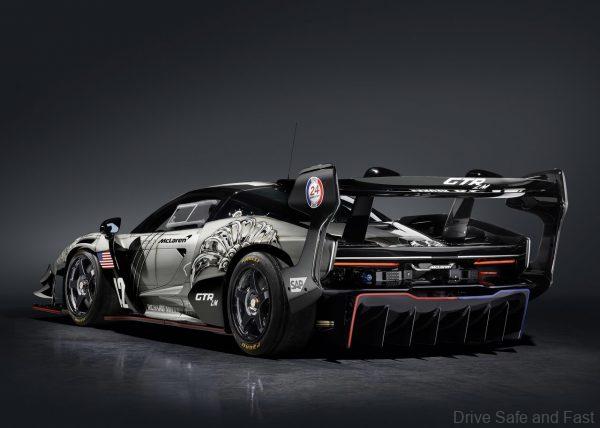 Run by French team Société BBA, the striking car was driven by an all-French line-up of Jean-Luc Maury-Laribiere, Marc Sourd and Hervé Poulin. Maury-Laribiere and Poulin were pioneers of 'art cars' and asked renowned artist Cesar Baldaccini to envisage a livery for the F1 GTR they would be racing at Le Mans.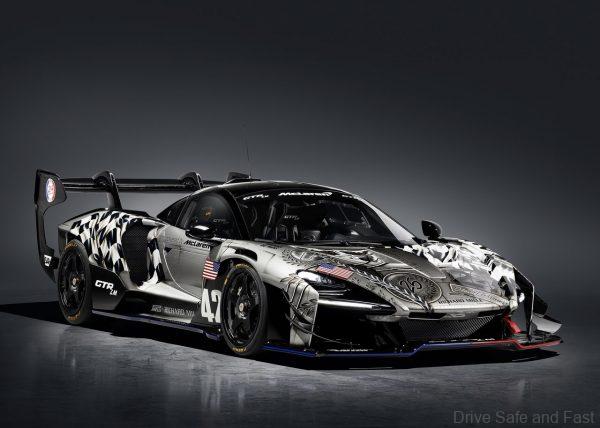 An experienced endurance racer, Poulin's fine collection of racing trophies became the inspiration for Cesar's work on the McLaren.
McLaren Senna GTR LM 825/5 is a modern reinterpretation of the livery, drawing in new elements, such as pole position lap times; contemporary race trophies and Le Mans branding cues.
An immensely complex piece of work produced using many techniques – including extensive airbrushing – this was the car that took longest to paint, to the point where MSO stopped recording the time taken. As an estimate, several thousand hours of work were needed to finish the project to exemplary standard that is now so evident.
All five McLaren Senna GTR LMs have now been completed and will be delivered to owners in the United States, Europe and the UK. As with all bespoke commissions created by McLaren Special Operations, their value remains undisclosed unless the owners choose to share this detail.